Danes imam za vas enega izmed najlepših lakov, ki jih imam. To je ZOYA - Reece iz nove kolekcije Reverie:
**********

Today I have one of my prettiest polishes I own for you. It's ZOYA - Reece from the new collection Reverie: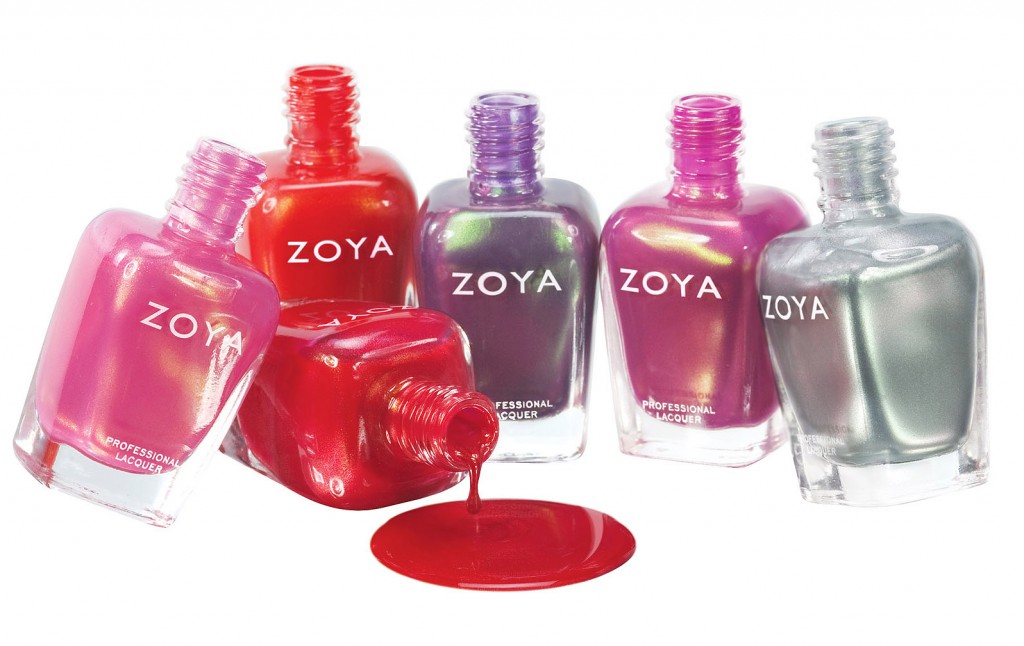 Je čudovite temnejše rozaste barve in včasih nekoliko vleče na barvo fuksije. V sebi skriva ogromno majhnega shimmra, ki ob različnih kotih osvetlitve kaže od zelenkaste do močne oranžno-rdeče barve. Ta lak je res mojstrovina!
Nanaša se brez problemov, prekriven je že v enem samem malce debelejšem sloju, vendar imam na nohtih dva. Ima ravno pravšnjo teksturo - ni pregost in ne preredek. Všeč mi je ploščat čopič, ki ti omogoča preciznost pri nanašanju. Na nohtih pusti blag frostie finiš, ki ga ravno ne maram... Kljub temu se ga splača imeti!
**********

This is a beautiful polish darker pink color that sometimes looks like a
fuchsia color. Reece has a whole lot of gorgeous
shimmer that changes from greenish to strong orange-red color when you look at it from different angles. This one is a real masterpiece!
It aplies without any problems and you can get a full coverage at just one a bit thicker coat but I'm wearing two. Its consistance is perfect - not too thick and not too thin. I love the flat brush because it allows you to be very precise when you're applying the polish. It leaves a frostie finish which I don't really like... Well, it's worth having it anyway!
Imam še en lak iz te kolekcije, in sicer prelepo Adino, katero vam bom predstavila v svoji naslednji objavi. Moj najljubši odtenek iz kolekcije Reverie pa je zagotovo Adina. Kaj pa vaš?
**********
I have another polish from this collection, the beautiful Adina, which I'll show you in my next post. My favourite polish from Reverie collection is most certainly Adina. What about yours?